The new Nick Cave and the Bad Seeds album Ghosteen is the seventeenth studio album by the Australian rock band. It was released on 4 October 2019 on Ghosteen Ltd and is due to be released physically on 8 November 2019 on Bad Seed Ltd. Ghosteen is a double album—the band's first since Abattoir Blues / The Lyre of Orpheus (2004)—and the final part of a trilogy of albums that includes Push the Sky Away (2013) and Skeleton Tree (2016). Upon release, the album was met with widespread critical acclaim.
In July 2015, during the recording sessions for Nick Cave and the Bad Seeds' sixteenth studio album Skeleton Tree (2016), Nick Cave's 15-year-old son Arthur died after falling from the Ovingdean Gap near Brighton, England. Skeleton Tree and the related documentary film One More Time with Feeling were released the following year; Skeleton Tree's lyrical themes and its "bleak and disturbing" sound lead to misconceptions that the album was entirely about Arthur's death. The majority of the songs on the album, however, were written prior to his death, with Cave only improvising and amending subsequent lyrics during the album's final sessions.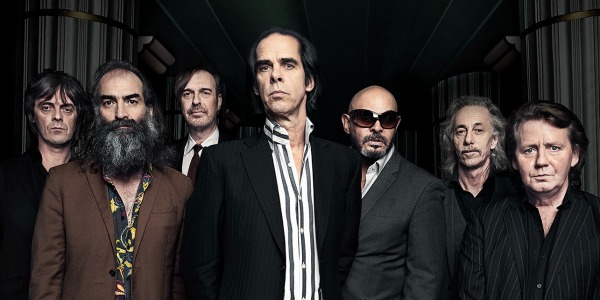 Nick Cave and the Bad Seeds returned to live performances in January 2017 and four months later released the compilation album Lovely Creatures: The Best of Nick Cave and the Bad Seeds (2017), which was originally due for release in 2015. In April 2018 Cave began a series of initially limited question-and-answer events called Conversations with Nick Cave, in which he explored the relationship with his audience; Cave's efforts in engaging directly with his fans continued in September 2018 when he began a blog, The Red Hand Files, with a similar concept where fans send in questions. In the same month, Conway Savage–a member of the band since 1990–died of a brain tumour, which he had been diagnosed with a year earlier; Ghosteen was ultimately dedicated to Savage. In the weeks after his death, the band released the extended play Distant Sky: Live in Copenhagen (2018) and premiered a full-length concert film of the same name.