In the southern gothic fantasy film Beasts of the Southern Wild a storm approaches a southern Louisiana bayou community called the "Bathtub" (a community cut off from the rest of the world by a levee), six-year-old Hushpuppy and her ailing, hot-tempered father Wink are optimistic about their life and their future. Wink is a stern taskmaster, but he is preparing his young daughter for the end of the world. When Wink falls mysteriously ill, nature seems to fall ill with him. Temperatures rise, the ice caps melt and fearsome prehistoric beasts called aurochs run loose. Rising waters threaten to engulf their community, sending Hushpuppy in search of her long-lost mother.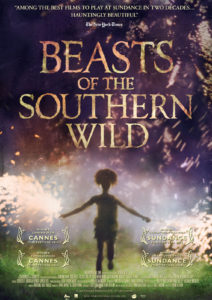 Beasts of the Southern Wild is a 2012 American drama film directed, co-written, and co-scored by Benh Zeitlin. It was adapted by Zeitlin and Lucy Alibar from Alibar's one-act play Juicy and Delicious. It stars Quvenzhané Wallis and Dwight Henry. After playing at film festivals, it was released on June 27, 2012, in New York and Los Angeles, and later distribution was expanded.
Beasts of the Southern Wild was met with commercial success and acclaim from critics, with praise going to the filmmaking and Wallis's performance. The film was nominated for four Academy Awards at the 85th Academy Awards, in the categories Best Picture, Best Director (Benh Zeitlin), Best Adapted Screenplay (Lucy Alibar, Benh Zeitlin), and Best Actress (Quvenzhané Wallis). At age 9, Wallis became the youngest Best Actress nominee in history.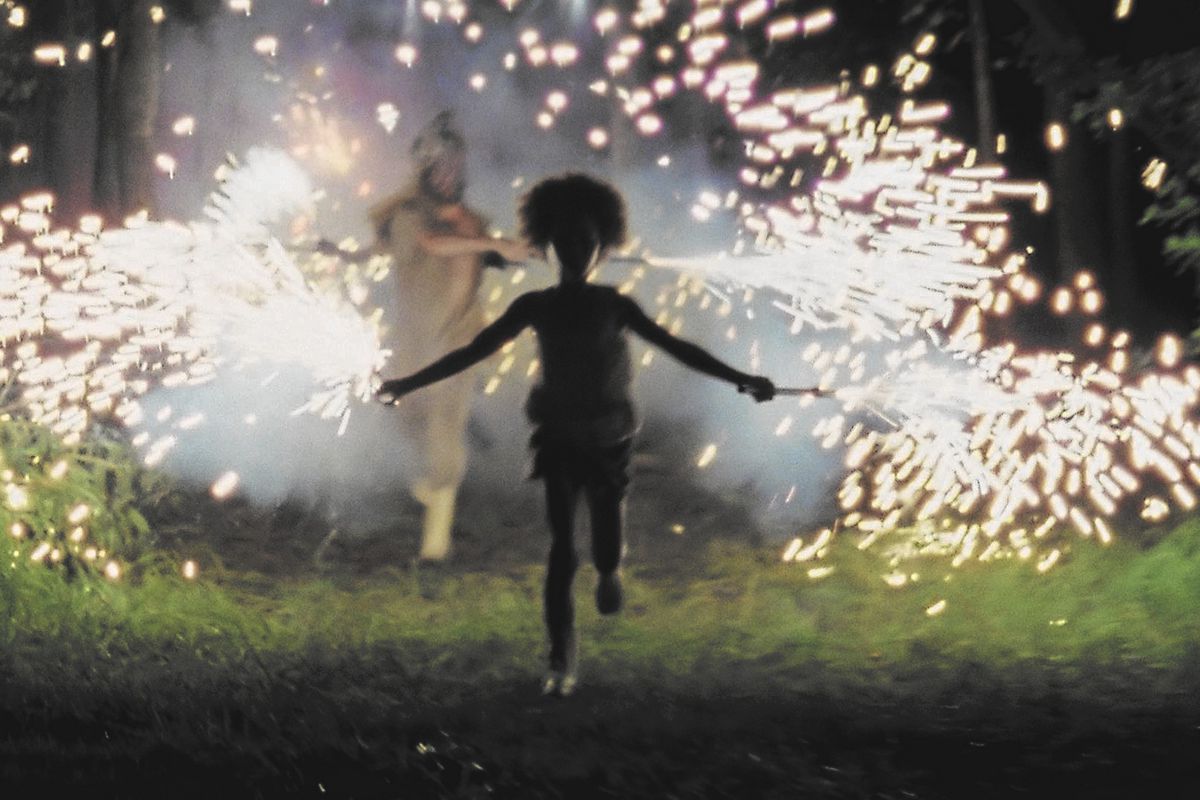 The film's fictional setting, "Isle de Charles Doucet", known to its residents as the Bathtub, was inspired by several isolated and independent fishing communities threatened by erosion, hurricanes and rising sea levels in Louisiana's Terrebonne Parish, most notably the rapidly eroding Isle de Jean Charles. It was filmed in Terrebonne Parish town Montegut.
The film won the Caméra d'Or award at the 2012 Cannes Film Festival after competing in the Un Certain Regard section. It also won the Grand Jury Prize: Dramatic at the 2012 Sundance Film Festival, where it premiered, and the Grand Jury Prize at the 2012 Deauville American Film Festival.