Since she was ransomed back from Mohave Indians in 1856 wearing a tribal chin tattoo, Olive Oatman has inspired a sculpture by Erastus Dow Palmer, two biographies, two novels, a play starring John Wilkes Booth's brother, a 1965 episode of "Death Valley Days" (featuring Ronald Reagan),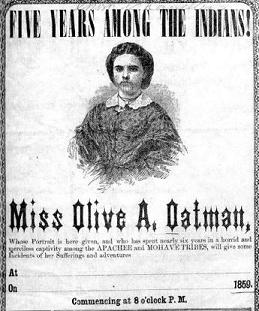 four children's books, a 1982 short story by Elmore Leonard, and an Oscar-nominated short film (2008), but never a song. Until now. In 2009 the country grindcore band Phantom of the Black Hills released a fittingly Deadwoodesque, Heavy Western tribute to America's first tattooed white woman on "Ghosts," tweaking some interesting themes, like whether or not Olive Oatman, a Mormon, lost her religion as a white Mohave. If the facts in Olive Oatman are iffy (twisted as they've been for over a century), the mood is right: Here's the Oatman clan heading west:
Her and her family prayin' to the moon
Piled in a wagon, rolling to their doom
Bones of the past rattlin in the back
That's when the mountain roared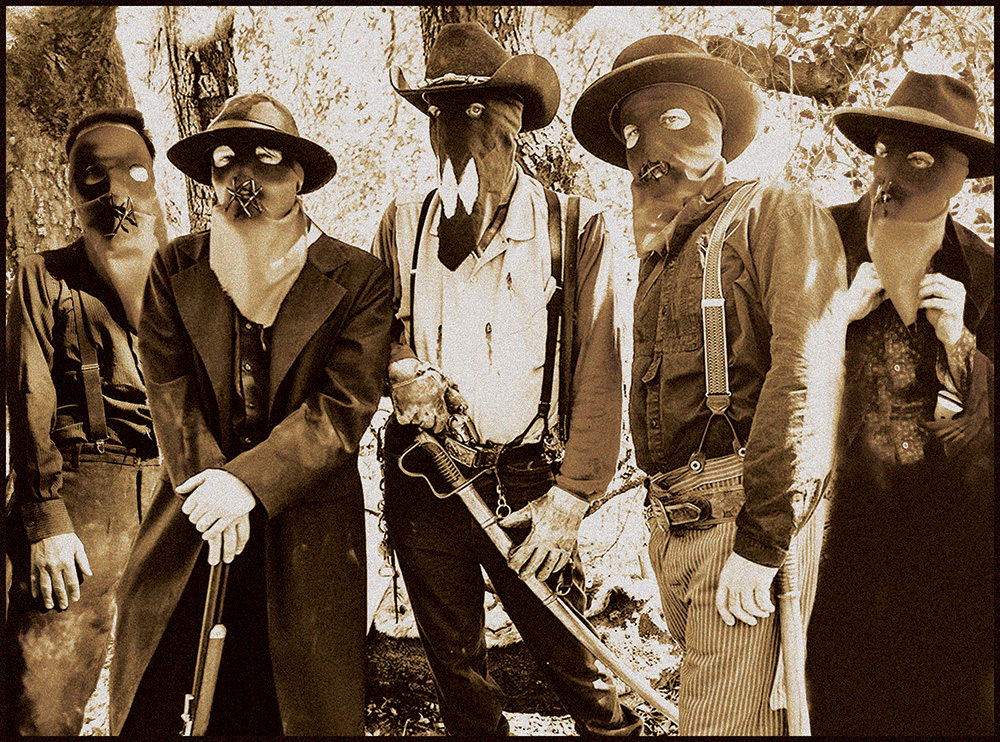 Indeed, the Yavapai Indians who killed Oatman's family in southern Arizona (then Mexico) were mountain dwellers. (Note to Governor Brewer: back then, the state was filled with nativists–none of whom were white). Phantom nails it in saying Oatman, who was taken captive, then traded to the Mohave, "had to bend but she never bowed."
The song's gritty vocals and driving rhythm–slow in the intro, then double time–evoke Oatman's ride on a prairie schooner driven by a reckless and monomaniacal father of seven, bound for California (the place, wrote Didion, "where we run out of continent"). A banjo traces jittery lines of fingerpicked beauty across this well-worn gothic narrative. Though Phantom of the Black Hills' website is damnably uninformative (perhaps a masked dude aiming his banjo at you like a loaded weapon is all you need to know), I'm glad an L.A. band with a pistols-at-dawn attitude was the first to claim this California dreamer. You can listen to Olive Oatman on Ghosts HERE.
By Margot Mifflin
Editors Note: Margot Mifflin is the author of The Blue Tattoo: The Life of Olive Oatman , the first modern biography of Olive Oatman, a white captive who was raised by Mohave Indians in the 1850s. You can grab a copy HERE.