Carnage is a new album by Nick Cave & Warren Ellis, recorded over a period of weeks during lockdown. Although the pair have composed & recorded many soundtracks together, and Warren is a long-term member of The Bad Seeds, this is the first time they have released an entire album of new songs as a duo and it has received a CD and vinyl pressing for release on Goliath Records.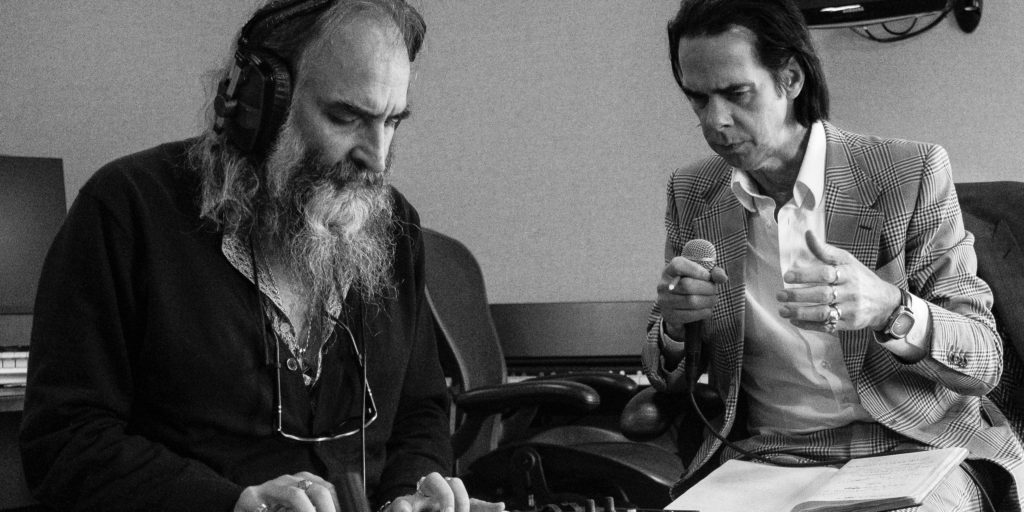 In a statement, Cave described the album as "a brutal but very beautiful record nested in a communal catastrophe." Ellis added: "Making Carnage was an accelerated process of intense creativity. The eight songs were there in one form or another within the first two and a half days."
While not a full Nick Cave & The Bad Seeds record, the album is the latest from nearly 25 years of collaboration between the pair. Ellis has been a Bad Seeds member since 1997, and has been Cave's songwriting partner for many years – including work as side-project Grinderman and many film, TV and theatre scores and soundtracks.
Ellis described the recording process on 'Carnage' as simply "two people sitting in a room taking risks and letting whatever happens, happen, and then it was, 'let's just make a record!' There was nothing too premeditated about it."
Nick Cave & The Bad Seeds' last album Ghosteen was released in 2019. Last year, during lockdown, Cave performed a career-spanning piano concert with no audience. It was released as Idiot Prayer: Nick Cave Alone at Alexandra Palace.
Tracklist:
1. Hand of God
2. Old Time
3. Carnage
4. White Elephant
5. Albuquerque
6. Lavender Fields
7. Shattered Ground
8. Balcony Man