Guillermo del Toro is ready to return to directing after winning an Oscar for The Shape of Water. The filmmaker will helm a Nightmare Alley remake (the 1940s noir we've discussed HERE), and he's already attracting some serious star power. Leonardo DiCaprio is in talks to star in del Toro's movie, which will follow a con-man who teams up with a psychic, and then later a psychiatrist, to scam people.
As first reported by Variety, DiCaprio has entered final negotiations to star in the lead role of mentalist and con artist Stanton "Stan" Carlisle. Tyrone Power played the character in the 1947 film adaptation, directed by Edmund Goulding and released by 20th Century Fox.
Del Toro stepped back from filmmaking after The Shape of Water won four Academy Awards, including Best Picture and Best Director.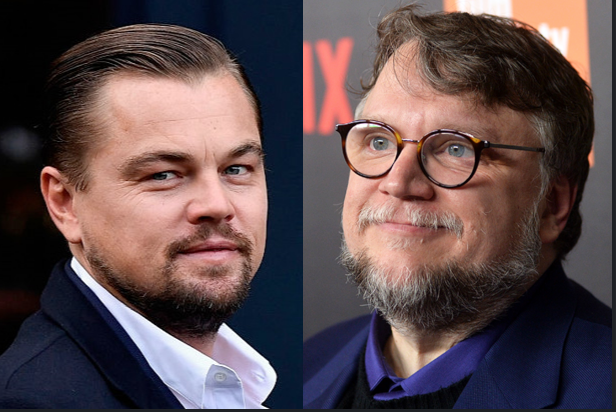 Del Toro is directing the film based on his own screenplay he co-wrote with Kim Morgan. The film would be adapted from the novel by William Lindsay Gresham, which was previously adapted into a 1947 original movie. The novel is described as "a ferocious psychological portrait of a charismatic carnival hustler, creates an unforgettable atmosphere of duplicity, corruption, and self-destruction."
Since winning his Oscar, del Toro has been primarily writing and producing, but not directing. Nightmare Alley will thankfully get him back behind the camera. DiCaprio has also been on a bit of hiatus, having not acted since 2015's The Revenant. He'll be back on the big screen later this year with Quentin Tarantino's Once Upon a Time in Hollywood. Nightmare Alley will likely start filming this fall, after del Toro finds the rest of his cast.