Birth of Violence is Chelsea Wolfe's sixth full length studio album since The Grime and the Glow debut in 2010 and early reports suggest that she has embraced a more gothic folk sound this time around. This is an album full of earthly and ethereal wonder. Wolfe strays away from the metal elements found in past works, embracing her interest in doom folk and rock. The music carries the listener throughout each track, making for a meditative experience. With Birth of Violence, Chelsea Wolfe offers a compelling work brimming with emotion and dreamy wonder.
 "Be All Things," a slow-builder that entices the listener into a crescendo of crashing waves like, very literally, a siren. The video is equally hypnotic.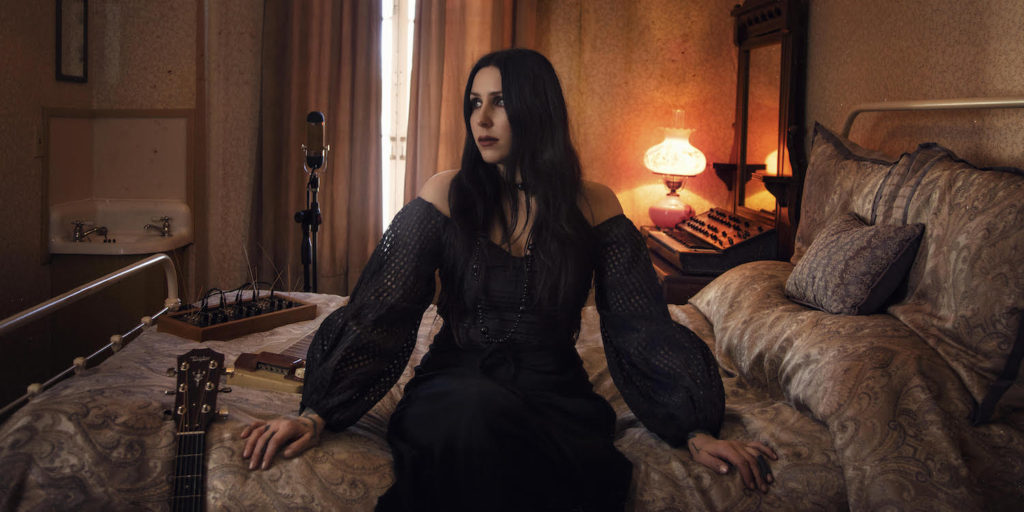 "The video is a culmination of footage taken in a few magical locations," Wolfe said in a press release. "Around southwestern Iceland, while shooting the Birth of Violence album cover, inside Moaning Cavern in Northern California — a marble cavern 450 feet deep that I visited as a child and sang in as an adult, sending my voice out as heavy as I could against the powerful dampness and sparkles of the ancient cave walls. A special spot in nature not far from my home where the Manzanita grows up like a red and green tunnel, and a historic California hotel from the Victorian era where many from the past rested their heads."
"For me, 'Be All Things' was kind of this story of this woman in Victorian times who everyone looked at as this maiden but she actually feels more like a warrior inside. That kind of reflects my own life, I'm always trying to kind of balance the soft and the strong energies inside of me, and I think that definitely comes out in my music as well.
"And I think it is OK to balance those things and that's kind of the way of the future, embracing the masculine and the feminine, or the soft and the strong, within you and expressing that."