The Good Lord Bird is a 2013 novel by James McBride about a slave who unites with John Brown in Brown's abolitionist mission. The tale of this Southern Gothic revolt won the National Book Award for Fiction in 2013 and received positive to mixed reviews from critics.
The memoirs of Henry Shackleford, a slave in Kansas during the Bleeding Kansas era, are discovered in a Delaware church. Henry, nicknamed "Little Onion" for eating a particularly rancid onion, accidentally encounters abolitionist John Brown in a tavern. Brown mistakes Henry for a girl and gives him a dress to wear; Shackleford wears a dress for much of the novel. The two join together, and Henry narrates his encounters with Frederick Douglass, Harriet Tubman, and the events at John Brown's raid on Harpers Ferry. The book is narrated in the first person through Henry.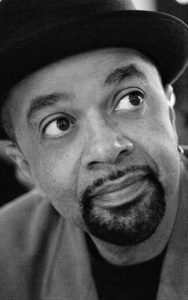 McBride introduces a fictional character into Brown's small band of followers: the boy Henry Shackleford, who, in a hilarious moment of confusion, takes on a new identity as a girl and finds it too difficult, or frequently too convenient, to shake off. Over the ensuing months, Henry—whom Brown nicknames Little Onion—conceals his true identity as he struggles to stay alive. Eventually Little Onion finds himself with Brown at the historic raid on Harpers Ferry in 1859—one of the great catalysts for the Civil War.
An absorbing mixture of history and imagination, and told with McBride's meticulous eye for detail and character, The Good Lord Bird is both a rousing adventure and a moving exploration of identity and survival.
Ethan Hawke and Jason Blum are adapting the book for a television show that will premiere in 2020 on Showtime.