David Eugene Edwards and Alexander Hacke have known each other for ages. They have a connection since the early days of 16 Horsepower and collaborated on the reunion album American Twilight by Australian Indie Rock outfit Crime & The City Solution (2013). Finally they found the time to record this astonishing piece of a hypnotic gothic album: "David and I have been admirers of each others work for some time. We first got to play together for The Glasshouse, a movie project initiated by my wife Danielle de Picciotto and during the brief resurrection of Crime & the City Solution all three of us were involved with. Shortly after I worked on Wovenhand's Laughing Stalk album as a mixing engineer. We became close friends during these very diverse collaborations and started talking about creating music together, which would combine electronics with ethnical instruments and overdriven guitars with oriental rhythms and scales" Hacke says.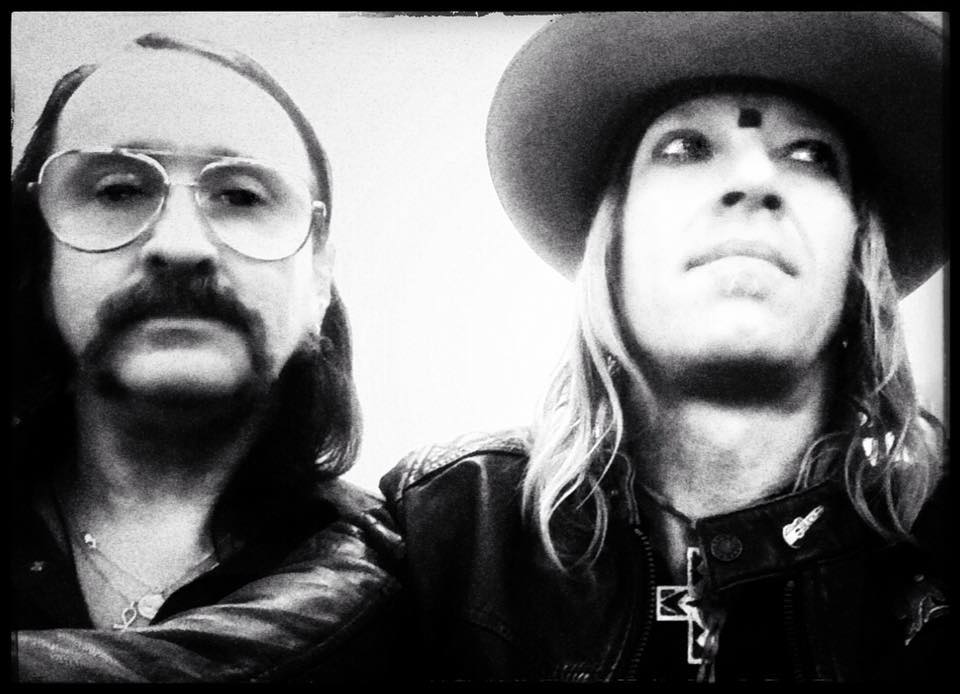 Over the last two decades, Edwards' prolific work in both bands, 16 Horsepower and Wovenhand has influenced and inspired a generation of musicians. His music has always had an unparalleled intensity. His rich, billowing and emotive voice is always the driving force of his music. "What I love about David is his approach to words and music, which to me seems to be all about tapping into a divine source of inspiration and to leave all profane concerns and conventions behind in order to create some true and truly great art."
Alexander Hacke, a musician from the start, is primarily known as a longtime member of German industrial music group Einstürzende Neubauten and one of Germany's most influential experimental artists. "Alexander Hacke has been a part of my life for so many years, long before I ever had the pleasure to meet him. I am a fan to say the least. He has been more than an inspiration to me. He is a true talent and I have the utmost respect and admiration for him as a person and a musician and all that he has been a part of. I have listened to religiously and learned so much from. When we finally did meet the image I had of him was only made greater, in person he is so kind and patient and generous, intelligent and such an all around bad ass" David says. Almost impossible to resist such an exotic and amazing pairing.