In this gothic carnival saga, the ambitious Stanton "Stan" Carlisle works in a sideshow as carny and assistant of the mentalist Zeena Krumbein, who is married with the alcoholic Pete. The trickster Stan envisions a scheme to raise a high amount of money swindling rich people. Ambitious to a fault, Carlisle abandons Zeena and the carny to reinvent himself as "The Great Stanton," wowing high-class audiences in a Chicago hotel. But his ambition brings him back to the life in the sideshow.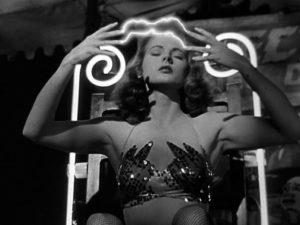 Nightmare Alley is a 1947 film noir starring Tyrone Power and Joan Blondell, and directed by Edmund Goulding. The film is based on the 1946 novel of the same title, written by William Lindsay Gresham.
Power, wishing to expand beyond the romantic and swashbuckler roles that brought him to fame, bought the rights to the novel so he could star as the unsavory lead, "The Great Stanton", a scheming carnival barker. The film premiered in the United States on October 9, 1947, then went into wide release on October 28, 1947, later having six more European releases between November 1947 to May 1954.
To make the film more believable, the producers built a full working carnival on ten acres of the 20th Century Fox back lot. They also hired over 100 sideshow attractions and carnival people to add further authenticity.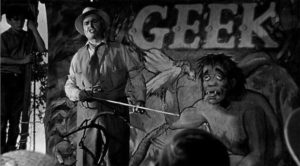 Nightmare Alley was somewhat unusual among film noir in having top stars, production staff and a relatively large budget. Despite a strong promotion campaign, the film was not a financial success upon its original release, due in part to protests against some of the scandalous content. Alongside Todd Browning's Freaks, this is a brilliantly grim assessment of humanity's place in the cruel circus of life. The film has found acclaim and is regarded as a classic.
In 2017 Variety reported that Guillermo del Toro would be producing Nightmare Alley with Fox Searchlight. Check back for more details on what should be an amazing remake.