Split Lip Rayfield is a "Insurgent Country" band from Wichita, Kansas featuring Kirk Rundstrom (guitar), Eric Mardis (banjo), Wayne Gottstine (mandolin), and Jeff Eaton (bass). Early on, the group's gimmick was Eaton's homemade one-string bass, named Stitchgiver, built from the gas tank of a 1978 Mercury Grand Marquis and a piece of hickory and strung with one piece of Weedwhacker line.
The trio of Rundstrom, Eaton and Mardis recorded the album Split Lip Rayfield in 1998; Bloodshot released it that same year. In 1999, Split Lip Rayfield released In the Mud, the first album on which the group was joined by Gottstine and performed as a quartet. In 2005, Gottstine left the touring group for personal reasons, but the remaining trio continued to tour. Gottstine returned in summer of 2006 after Kirk Rundstrom's cancer diagnosis.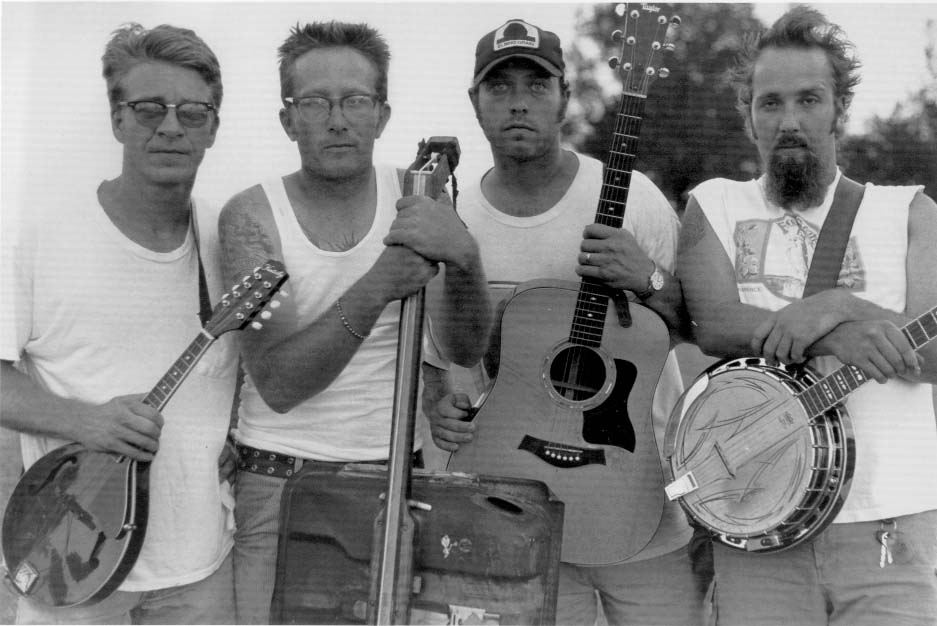 Early in 2006, while on tour in Colorado, Rundstrom sought medical attention for pain in his throat and difficulty in swallowing. Doctors quickly concluded that he had esophageal cancer and would need immediate, intense treatment. Rundstrom died on February 22, 2007 in Wichita. 
The group decided to continue playing without a replacement dedicating each show to Rundstrom. Gottstine rejoined the band permanently, and their first show without Rundstrom was in August 2007. 2008 saw the release of I'll Be Around. The album was dedicated to the late Kirk Rundstrom and the title track is a tribute to him.
In 2011, the feature documentary Never Make It Home was released. It was originally intended as a concert film, but eight months into filming, Rundstrom's diagnosis changed director G.J. Echternkamp's plans. The result is an intimate portrait of the musician's final days.
On January 7, 2017, the group released its sixth studio recording, On My Way, their first in over 8 years. Because their shows were so good, they never got the credit they deserved for their songwriting–time honored themes of bad cars, bad jobs, bad women, loss and longing, taken off the dusty shelves of the old-timey circuit.