James Franco is developing three dark Southern Gothic films based on novels by crime fiction writer Tom Franklin — "Smonk," "Poachers," and "Hell at the Breech," Variety announced.
Franco and partner Vince Jolivette are producing through their Rabbit Bandini Productions, which recently obtained the movie rights in a deal put in place by Joel Gotler of Intellectual Property Group on behalf of Nat Sobel of Sobel Weber Associates. The company has tapped screenwriters for each project.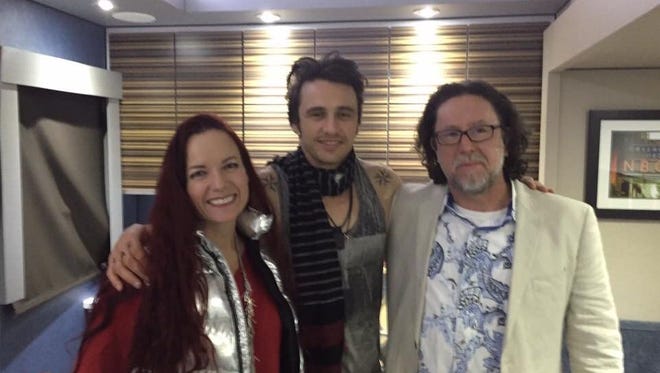 "We plan on shooting all three of them in the next one to three years," Jolivette told Variety. "There are no plans at this point for James to act or direct, just for us to produce. We feel the material is rich enough to attract A-level talent."
Playwright David Van Asselt is working on a script for "Poachers" and Franklin will write the "Smonk" script. Ian Olds and Paul Felton are penning the adaptation of "Hell at the Breech."
"Hell at the Breech" takes place in 1897. When an aspiring politician is mysteriously murdered in a rural area of Alabama, outraged friends — mostly poor cotton farmers — form a secret society, Hell-at-the-Breech, to punish the townspeople they believe responsible.
Franco has starred in and Jolivette has produced two adaptations of William Faulkner dark Southern Gothic novels about the rural South in the early 20th Century — "The Sound and the Fury," which premiered at the 2013 Cannes Film Festival, and "As I Lay Dying," which debuted at the 2014 Venice Film Festival. Franco has been producing, co-directing, and co-starring in the post-apocalyptic thriller "Future World" with Milla Jovovich, Suki Waterhouse, Snoop Dogg, and Method Man. Franco's recently completed projects include "The Adderall Diaries," "I Am Michael," "In Dubious Battle," "The Long Hour," "Palo Alto," and "The Masterpiece."
Franklin's most acclaimed novel, Crooked Letter, Crooked Letter (2010), which won the Crime Writers' Association Gold Dagger Award, is regarded as more than a crime novel. For example, Marcel Berlins, writing for The Times of London, England, notes that "Franklin's portrayal of small-town paranoia and racial politics is superb, as is his moving treatment of his main, damaged, characters."